Temple University Community Education Programs
NLD ID #18363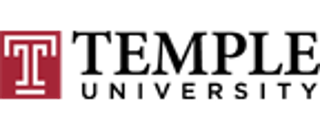 Contact Information
1509 Cecil B. Moore Avenue, 2nd Floor
Entertainment and Community Education Center
Philadelphia, PA 19121
Primary Contact
Ulicia Lawrence-Oladeinde
(215) 204-1993 Ext:215-204-3448
Hours of Operation
8:30 AM to 8:00 PM Monday through Thursday; 8:30 AM to 5:00 PM Friday; 9:00 AM to 2:00 PM Saturday
Program Overview
Temple University Community Education is a collaborative between the Office of Community Relations and the Lenfest North Philadelphia Workforce Initiative.
The HUB includes the 41-year-old Pan African Studies Community Education Program (PASCEP), TU Center for Community Partnerships (TUCCP) Workforce Education and Lifelong Learning Program (WELL), City of Philadelphia myPlace Campus, and Goodwill Industries Helms Academy.
Collectively these programs provide a career path form adult Basic education through college entry and stackable credentials. Temple community programs are considered noncredit and continuing education programs leading to post-secondary degree entrance and training. Programming is purposed to provide "Career Pathways" exploration and entrance into postsecondary education /training or employment.
Cost Info
Additional programming for noncredit and continuing education is low cost. Less than $50.00 for 10 weeks
Student and Volunteer Success Stories
My name is Margarita S. - Temple Community Education Program Graduate - Class of 2016.

I feel truly blessed to say I am now a high school graduate who is currently attending Community College of Philadelphia (CCP) where I am on the Academic Honors list and studying Liberal Arts and Social and Behavioral Sciences. In addition, I can't believe that I am also dually enrolled at Temple University where I will complete my Bachelors in Social Work after completing my Associates Degree at CCP.

My journey to get to this point began in 2012 and it was a difficult one. I had hit rock bottom and needed to make a decision whether I wanted to sink or swim. I lost my mom in 2012 to cervical cancer and her family evicted us from our family home. The place we moved into burned down in September 2012 and we ended up at the Red Cross. It seemed that my life had turned into a roller coaster and I couldn't get off. A few years later my sister and I sat down and had a conversation about what I would need to do to pull myself out of the hole I'd fell into. I was 48 years old and couldn't get a job although I had marketable skills, because I didn't have a high school diploma. We searched the Internet and found the WELL Program, and it was the best thing that could've happened to me at this point in my life. I made an appointment for their orientation in September of 2014, and that day changed my life. After having several more setbacks I finally got my GED in May of 2016.

After completing my GED I was invited to attend the Transitions class at WELL while receiving Educational Coaching at PASCEP where they assisted me with enrolling into CCP and completing my financial aid. I also got the opportunity to enroll in Customer Service training and certification program while I was waiting for my CCP semester to begin. I couldn't believe my good fortune, and felt like I was flying on cloud 9. I would be able to use the new training and certification to get a job while I was in school.

I truly thank the Temple -program, most especially the staff who encouraged and supported me through my ups and downs. I couldn't have done it without them. The programs have so many wonderful things available that will help you to grow as a person. You are not a number with them you are family.
Education services
Read and write better
Study for my high school equivalency exam
Learn English
Improve my math skills
Improve my technology skills
Volunteer at a program
Improve my workforce skills