Santiago Canyon College, Orange Education Center - Free ESL, Spanish GED and Career Techinal Education, Computer Classes
NLD ID #95472

Contact Information
1937 W. Chapman Ave., Suite 200
Orange, CA 92868
Primary Contact
Lori Fasbinder
Program Overview
The Orange Education Center (OEC), Santiago Canyon College Division of Continuing Education, offers FREE classes in the program areas of English as a Second Language, Short- Term Career Technical Education, Adult Basic Education, Adult High School Diploma, GED Test Preparation, Parenting Education, Health and Safety Education, Programs for Older Adults, and Adults with Disabilities.
The OEC also offers free assessment services, academic counseling, career counseling, personal counseling and orientation services to all students. Keeping the working adult in mind, the OEC offers day, evening, and Saturday classes at the CHAP, CWPC and SCC sites and at 30 other convenient locations in Orange, Anaheim Hills, Villa Park and Garden Grove.
Individuals may begin taking classes at any time during the semester, provided there is space available.
SCC: 8045 E. Chapman Ave., U-80 Orange, CA 92869 714-628-5929
CHAP: 1937 W. Chapman Ave., Suite 200 Orange, CA 92868 714-628-5900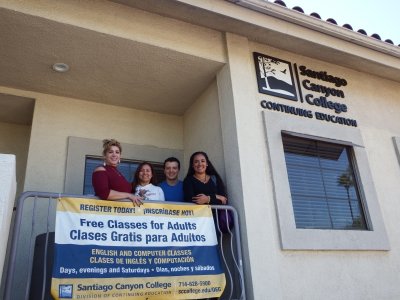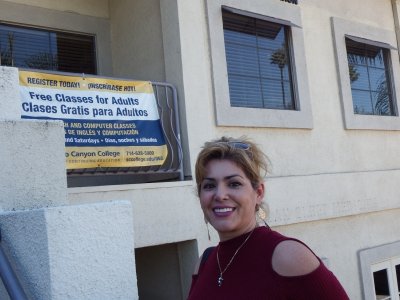 Cost Info
All classes are FREE!
Education services
Read and write better
Help my child learn
Study for my high school equivalency exam
Learn English
Improve my math skills
Improve my technology skills
Become a U.S. citizen
Instruction Type
In-person
Online
Instruction in multiple languages