Mercy Education Project
NLD ID #61392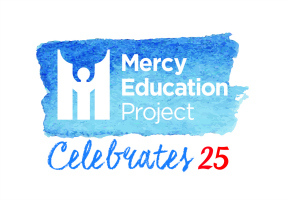 Contact Information
1450 Howard Street
Detroit, MI 48216
Primary Contact
Rosanne Plasky
Hours of Operation
9:00 a.m. - 5:00 p.m.
Program Overview
Mercy Education Project started in 1992 with an after-school tutoring program for girls in southwest Detroit and GED preparation for women. We are the only program of our type serving only women and girls in southwest Detroit. We now serve girls in grades 1-12 with after-school, one-to-one tutoring as well as ACT/SAT preparation, college/career readiness programming and a four-week leadership development summer program focused on middle-school girls. Transportation and a daily meal are provided to all of our students.
For women 16 years of age and older, we offer adult basic education at all levels, GED preparation and computer instruction in an intensive program--Monday-Thursday, 9:00 a.m.-1:30 p.m. Transportation, a hot meal and childcare are provided for women who live in southwest Detroit. We are not a drop in program. Consistent attendance is expected.
Classroom, small-group and one-to-one tutoring available.
Cost Info
$25 one-time registration fee
Student and Volunteer Success Stories
In the words of one Mercy Education Project adult learner...." I am currently a student at Mercy Education Project . I've been here for two years and I have gotten the most out of an educational experience here at Mercy Ed, that I have not and could not find at any other adult learning center. They work with you at your own pace and provide lots of extra help such as tutoring etc. The staff here are very friendly and helpful. I am a mother of six at age 39 years. Having dropped out of high school when I was in my sophomore year and being a homemaker really opened my eyes to how important education is. They say it's never too late to go back to school and I believe in that. The only regret I have is that I did not find this place a lot sooner." Written May 2017
Education services
Read and write better
Help my child learn
Study for my high school equivalency exam
Improve my math skills
Improve my technology skills
Volunteer at a program