SEDES (System for Education Empowerment and Success)
NLD ID #25963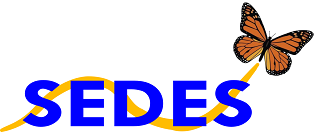 Contact Information
7037 Capitol St.
Suite E221 - Second Floor
Houston, TX 77011
Primary Contact
Luis Garcia-Alvarez
Hours of Operation
Mon - Thu 8:30 am - 8:30 pm, Fri 8:30 am - 5:00 pm, Saturday 8:00 am - 12:00 pm
Program Overview
The System for Education Empowerment and Success (SEDES) is a nonprofit organization founded in 2008 due to the great educational and leadership gaps among vulnerable - primarily Latino - in the city of Houston. Every day more Latino youths drop out of school, more adolescents get pregnant, more families get separated, and more parents lose their jobs. Education and leadership skills need to be an essential part of an at-risk family. It was, and it still is, a worthy idea to us: bringing human services through education and leadership resources for those individuals, for those teenagers who have lost their path, for those single mothers who desire a better quality of life for their children, for those parents who are proudly in charge of their families and want to succeed and improve their quality of life, for all of those who want to grow and thrive. That is why we founded SEDES – to create tools young people and parents need to break the vicious cycle, and then help them achieve a better quality of life.
Cost Info
Financial Literacy FREE Life Enrichment Workshops FREE $50 General Registration Fee ESL $50 Monthly fee (Weekdays classes) ESL $60 Every 5 weeks (Saturday classes) ESL Online Live $75 Monthly GED $50 Monthly fee Electrical training program $350 total cost
Student and Volunteer Success Stories
Bertha's Testimonial

"I thought that at my age (67), I would never be able to learn English, but I joined the ESL classes at SEDES, and I am learning! I am also part of the Zumba program since 2011. It has helped me to lose more than 60 pounds and to bring my diabetes under control. Currently, I volunteer in the SEDES program as a Handicrafts instructor, and I am looking forward to new challenges."
Education services
Study for my high school equivalency exam
Learn English
Improve my technology skills
Volunteer at a program
Become a U.S. citizen
Instruction Type
In-person
Online
Instruction in multiple languages