Joplin Nala Read
NLD ID #13414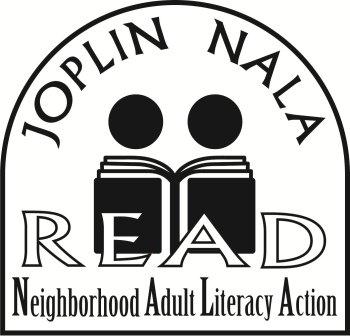 Contact Information
123 S Main St
Joplin, MO 64801
Primary Contact
Jessica Pommert
Hours of Operation
Monday - Wednesday 8:30 a.m. to 5:00 p.m. and Thursday & Friday 8:30 a.m. to 12:00 p.m.

Program Overview
We offer classes to adult learners free of charge in reading, writing, math, and English. Please join us for orientation on Wednesdays at 1:00 p.m. and start working one-on-one with our talented tutors, or in one of our classroom settings. Please call 417-782-2646 for more information.
Cost Info
Joplin NALA Read believes every adult has the right to literacy. Our services are free to adult learners.
Education services
Read and write better
Find a family literacy program
Study for my high school equivalency exam
Learn English
Improve my math skills
Volunteer at a program
Become a U.S. citizen