Homework Hotline
NLD ID #29288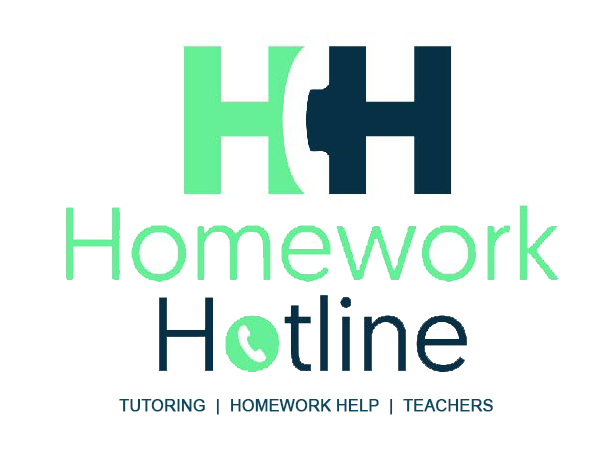 Contact Information
4805 Park Avenue
Nashville, TN 37209
Primary Contact
Rebekah Vance
Hours of Operation
Monday - Thursday, 4:00 pm - 8:00 pm.
Program Overview
Homework Hotline's mission is to help Tennessee students in grades K-12 learn, understand and complete challenging assignments, and master new concepts through free one-on-one tutoring by phone at 615-298-6636 or at 901-416-1234 and online chat.
Since 1990, Homework Hotline has provided more than 540,000 individualized tutoring sessions to struggling students and parents. Throughout the 2018-2019 school year, Hotline is projected to help over 5,000 TN students and guardians in more than 10,500 sessions.
Hotline Tutoring/Call Back Tutoring:
Monday through Thursday from 4pm-8pm throughout the school year, Hotline's certified and retired teachers provide free one-on-one tutoring in six languages to Tennessee students in grades K-12 or their families by phone and online chat. Students and their families may also register for weekly tutoring sessions with the same tutor, signing a contract with Hotline to participate. As part of the agreement, Hotline is able to collect relevant school-related data for these students, allowing Hotline to follow their progress at school. In 2018-19, Hotline has 28 students getting help through weekly sessions. Call-back tutoring provides students who are academically behind more consistent and reliable help to form a strong foundation for future academic success. Throughout all sessions, Hotline teachers not only have access to many of the textbooks and workbooks students use, but students can text images of their work to Hotline, use the online whiteboard to work problems visually in real-time, or share typed essays with Hotline teachers for live essay support.
Beat Math:
This program offers twice-weekly, intensive math tutoring to sixth grade students who are failing their current math classes. During the 2018-19 school year, Hotline is working with students in three MNPS middle schools, McKissack, John Early, and Joelton. For 2018-19, Hotline will provide at least 250 math remediation sessions to the selected students.

Hotline Scholars:
Currently, nine Nashville high school students volunteer at Homework Hotline. Hotline provides $1,000 scholarships for up to five seniors who have volunteered 125 or more hours during their high school careers. As Hotline Scholars, these students receive mentoring on college essays and applications, help completing the FAFSA, workshops with a college admissions officer, and assistance in locating other scholarships. In the 15 years of the Scholars program, every Scholar has graduated from high school, been accepted to college, and won additional community scholarship funds.
Supporting Services:
Multiplication Flash Cards—35,000 third grade students in Middle Tennessee received these flashcards during the 2018-19 school year. Many students struggle with high school math because of never learning the basics. Hotline, with Sonic Drive-Ins, attacks the problem by providing multiplication flashcards to every third-grade student in 34 school districts.
Homework Hotline Promotional Items—During the 2018-19 school year, over 520,000 Tennessee students received free Hotline promotional items so that they and their parents/guardians would be fully aware of Hotline's services.
Incentives—Students can receive small incentives sent to their schools. Prizes can include coupons for free Sonic, small keychains, Nissan car pens, small school supplies, or fun toys.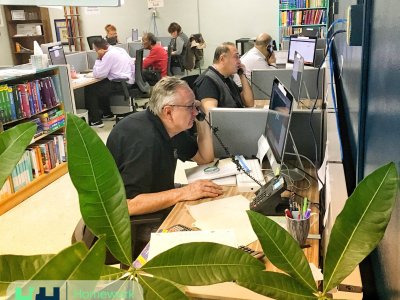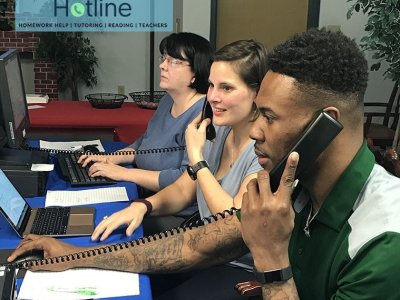 Cost Info
All services are free.
Student and Volunteer Success Stories
Individual user stories occur daily at Hotline as students and families benefit from the academic support they receive from our skilled and caring teachers. We have stories from current students' parents thanking us for helping them be the first in their families to graduate years ago and telling us they are now encouraging their own children to use our services. Or, stories from grandparents, who have been tasked with raising their grandchildren for a myriad of reasons, who tell us that our teachers are blessings because "school was so long ago" and they don't know how to help their grandchildren. BC, a 7th grader, told us that "Hotline teachers give [him] courage" and KW, a 9th grader in an AP history class, who spoke with us almost every evening since August, wrote to thank Hotline for helping her pass her class and to tell us that she would use us again next semester for her Honors English work. KF thanked us for helping her on her scholarship essays that she hopes will provide the financial funding necessary for her to pursue her dreams of attending the University of Alabama. More than once, parents have thanked us for establishing peace in the households after tutors worked through homework sessions between students and parents. These are just a few stories of the many from students and families who have thanked us.
Education services
Read and write better
Help my child learn
Study for my high school equivalency exam
Improve my math skills
Volunteer at a program