Focus Points Family Resource Center
NLD ID #14633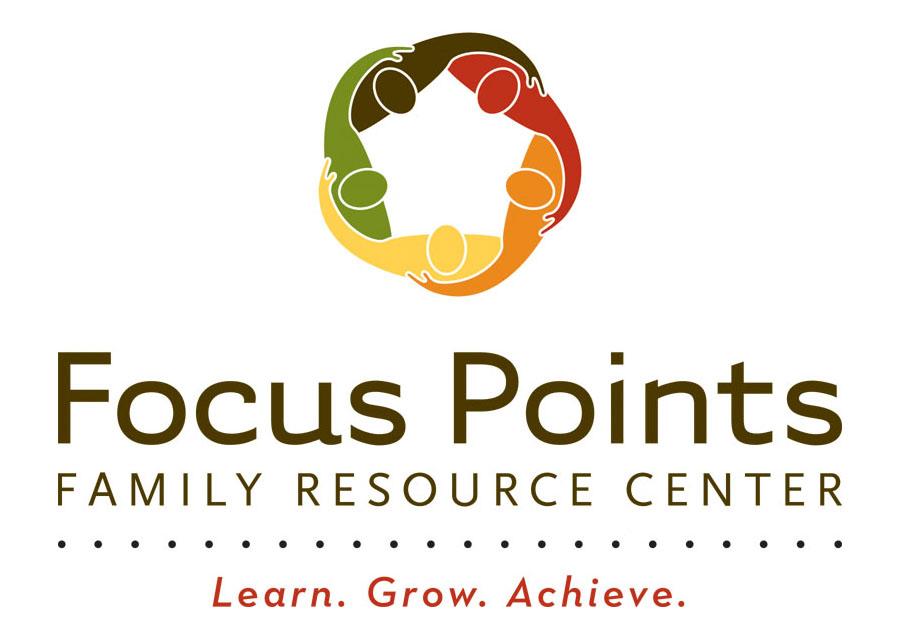 Contact Information
2501 East 48th Avenue
1085 Peoria Street
Aurora, CO 80011
Hours of Operation
8:30-5pm
Program Overview
Focus Points ofrece dos tipos de programas de alfabetización familiar: educación de adultos y educación de la primera infancia.

Nuestros programas de educación para adultos incluyen clases de inglés y la educación básica para adultos / preparación para el GED. Ofrecemos las clases de inglés en cuatro lugares: Denver, Montbello y dos ubicaciones en Aurora. Una de nuestras ubicaciones en Aurora solo está abierta para refugiados y solicitantes de asilo. Ofrecemos educación básica para adultos / preparación para GED en nuestra sitio en Denver. Todas nuestras clases de educación para adultos tienen guardería disponible. La inscripción para nuestra sesión de enero-mayo de 2019 comenzará en diciembre de 2018.

También ofrecemos dos programas de visitas a casa de educación infantil para padres de niños de edades prenatales a 5: PAT y HIPPY. En estos programas, los educadores de hogar visitan a los padres 2 a 4 veces por mes y les enseñan sobre la alfabetización temprana, el desarrollo socioemocional, las habilidades de crianza y la preparación para la escuela. Los educadores de hogar también conectan a los padres con recursos como el seguro médico, etc. La inscripción estará abierta en el verano de 2019.
Focus Points offers two types of family literacy programs: Adult Education and Early Childhood Education.
Our Adult Education Programs include English Language Acquisition and Adult Basic Education/ GED Prep. We offer English Language Acquisition is four locations: Denver, Montbello, and two locations in Aurora. One of our Aurora locations is only open for refugees and asylum seekers. We offer Adult Basic Education/GED prep at our Denver location. All of our Adult Education classes have childcare available. Registration for our January-May 2019 session will begin in December 2018.
We also offer two early childhood education home visitation programs for parents of children ages prenatal to 5: PAT and HIPPY. In these programs, home educators visit parents 2-4 times per month and teaches them about early literacy, socio-emotional development, parenting skills, and school readiness. Home educators also connect parents to resources like medical insurance, etc. Registration will be open in Summer 2019.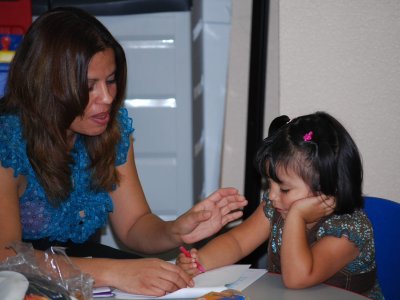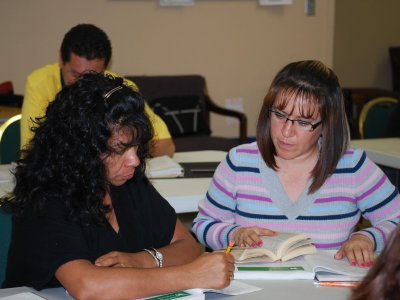 Cost Info
Los costos de educación de adultos de Focus Points son: 1 semestre de clases de inglés para adultos: $ 40 7 semanas de preparación para el GED / clases de educación básica para adultos (84 horas de instrucción): $ 40 Clases de Ingles para refugiados: Gratis Si hay guardaria! 1 semestre de inglés: $ 50 por 1 niño; $ 10 por un niño adicional 7 semanas de preparación para el GED / clases de educación básica para adultos: $ 50 por niño; $ 10 por un niño adicional Para Refugiados: gratis ¡Preguntenos sobre planes de pago y becas! Focus Points también ofrece dos programas de educación temprana basados en el hogar: Parents as Teachers (PAT): Programa de alfabetización temprana para edades de 0 a 3 años: gratis HIPPY: Instrucción en el hogar para padres de niños en edad preescolar (edades 3-5): gratis Focus Points' Adult Education Costs are as follows: 1 Semester of Adult English Language Acquisition Classes: $40 7 weeks of GED preparation/Adult Basic Education Classes (84 hours of instruction): $40 English Language Acquisition for Refugees: Free Onsite childcare is available! 1 semester of English Language Acquisition: $50 for 1 child; $10 for an additional child 7 weeks of GED preparation/Adult Basic Education Classes: $50 per child; $10 for an additional child English Language Acquisition for Refugees: Free Ask about payment plans and scholarships! Focus Points also offers two home-based early childhood education programs: Parents as Teachers Early Literacy Program for ages 0-3: Free Home Instruction for Parents of Preschool Youngsters (ages 3-5): Free
Education services
Read and write better
Find a family literacy program
Help my child learn
Study for my high school equivalency exam
Learn English
Improve my math skills
Volunteer at a program
Instruction Type
In-person
Instruction in multiple languages