Dominican Literacy Center, Inc.
NLD ID #74936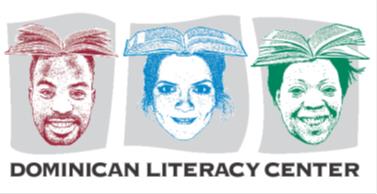 Contact Information
5555 Conner Ave., Suite 1414
Detroit, MI 48213
Primary Contact
Kimberly Williams
Hours of Operation
M-Th 8:00AM-8:00PM F-S 9:00AM-2:00PM

Program Overview
Dominican Literacy Center is an adult literacy program located on the east side of Detroit. We have been servicing the community for 30 years. All of our tutors are trained by staff. Students enjoy individualized attention preparing them for academic and career success.
Cost Info
All one-to-one, classroom and online instruction are absolutely free to our students!
Education services
Read and write better
Study for my high school equivalency exam
Learn English
Improve my math skills
Improve my technology skills
Volunteer at a program