Adult Pre GED Program
NLD ID #28503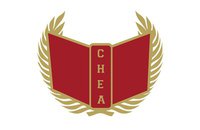 Contact Information
1920 Maryland Ave.
Flint, MI 48506
Primary Contact
Dr. Marsay Wells-Strozier
Hours of Operation
10 am. to 5 p.m.
Program Overview
Our Pre GED Program is a great small group setting program which offers a structured learning environment, which targets various learning styles. Traditional teaching methods are used in conjunction with grade level computer software and internet course practice. In addition,students are introduced to Basic Keyboarding skills and terminology as they complete weekly assignments aligned to the new 2014 GED Exam.
Course Objective:
Reintroduce Middle School academic concepts to the adult learner who missed or forgot these Junior High course subjects. This program also provides computer skills and knowledge needed for the new computerized GED Exam.
Course Learning Objectives:
English·
Writing·
Social Studies·
Science
Reading·
Applied Math
Math Computation·
Computer Mouse Skills
Basic Keyboarding
Cost Info
Free for any Michigan resident age 25 and older.
Education services
Read and write better
Study for my high school equivalency exam
Learn English
Improve my math skills
Improve my technology skills