CHEA Adult Skill Center GED Program
NLD ID #28502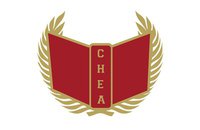 Contact Information
1920 Maryland Ave.
Flint, MI 48506
Primary Contact
Dr. Marsay Wells-Strozier
Hours of Operation
Please call for more information
Program Overview
Let's get ready for the new 2014 GED Exam! This small group course prepares you for the new computer based testing. This program is 40% Instructor based teaching and 60% computer based learning. All coursework is aligned to the new Common Core Standards for greater GED passing success and college & career readiness.
The computer based learning, offer web based tutorials and course software work. A Basic Keyboarding class is also included for building better computer skills and greater comfort when taking the new computerized GED Exam.
Course Learning Objectives:
Reasoning through Language Arts
Extended Responses
Constructed Responses
Creating Arguments & Using Evidence
Development of Ideas & Organizational Structure
Social Studies
Science
Short & Extended Answer Responses
Mathematical Reasoning
Quantitative Problem Solving
Qualitative Reasoning
Geometric Reasoning
Analysis
Cost Info
Free for any Michigan resident age 25 and older..
Education services
Read and write better
Study for my high school equivalency exam
Learn English
Improve my math skills
Improve my technology skills