Bradford-Wyoming County Literacy Program
NLD ID #88785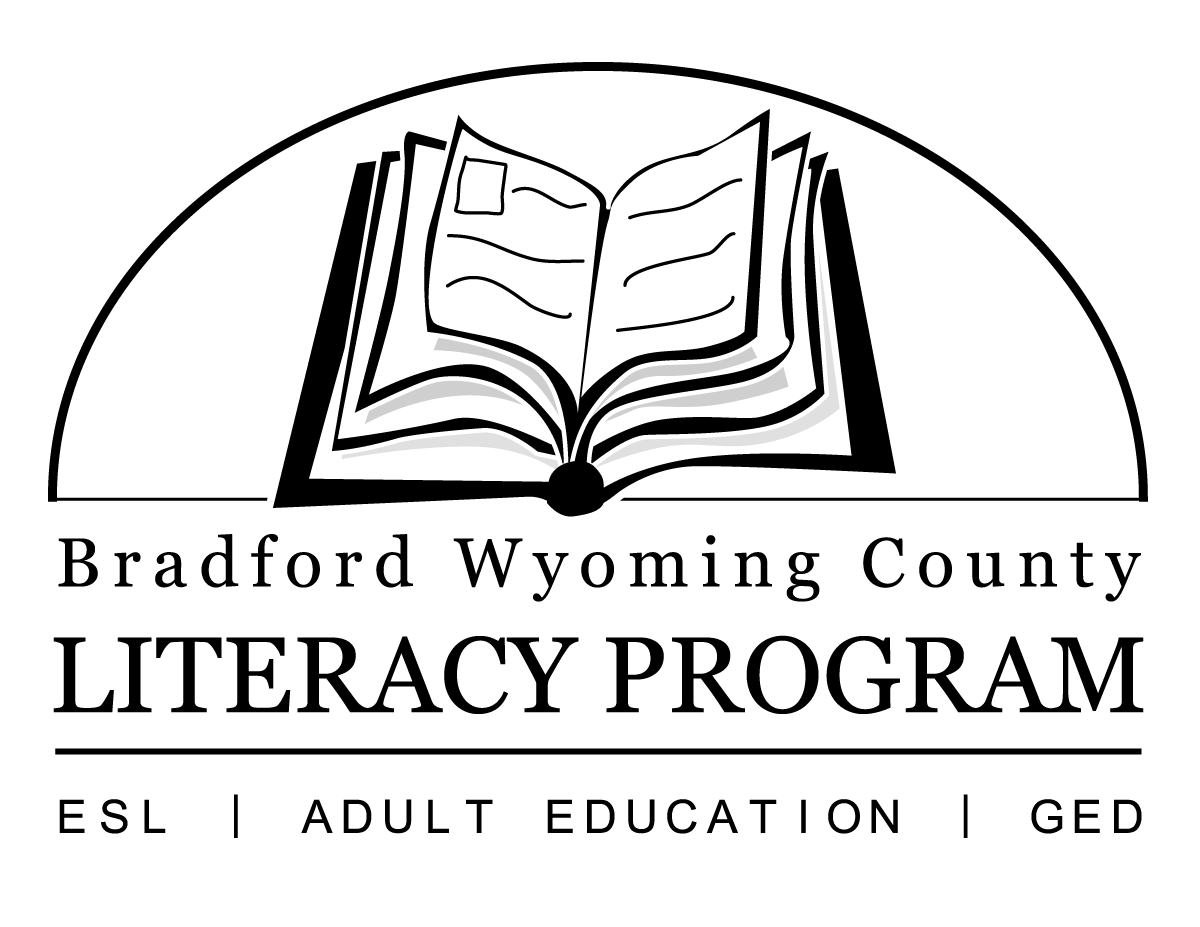 Contact Information
200 Main St., Suite 5
Towanda, PA 18848
Primary Contact
Aubrey Carrington
Hours of Operation
9:00 am-4:00 pm

Program Overview
The program is open to any adult or teenager who lacks basic reading or writing skills or who wants to learn English as a Second Language. A student may enter the program at any time. The first step is an assessment and interview with Literacy Program staff to help plan the student's program. Students are able to work toward their goals, whether that goal is to get a driver's license, read to their children, or to complete a job application. The Literacy Program provides materials for the students, and supplementary materials are available on loan from the Bradford Co. Library. Students have the opportunity, if they choose, to participate in student support groups.
MISSION STATEMENT
The mission of the Bradford-Wyoming Co. Literacy Program is to provide free and confidential instruction for adults and teenagers in reading, writing, math, and English language skills so that they may reach their fullest potential in life and participate productively in their community.

VISION STATEMENT
We envision Bradford and Wyoming Counties as places where all adult residents have the literacy skills they need to achieve their own dreams and the ability to enhance the quality of their lives in order to become better family members, employees , and community members.
Cost Info
All of our services are FREE!
Education services
Read and write better
Help my child learn
Study for my high school equivalency exam
Learn English
Improve my math skills
Improve my technology skills
Become a U.S. citizen
Improve my workforce skills
Instruction Type
In-person
Online
Instruction in multiple languages