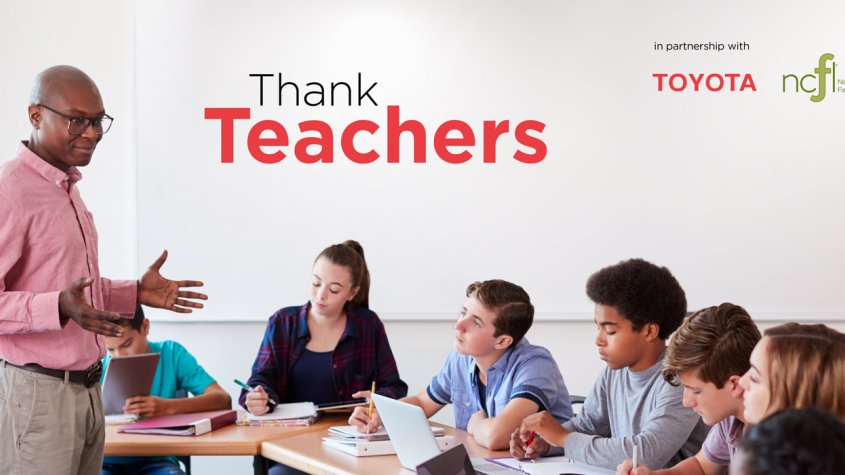 Thank a teacher
4th May, 2021
Nominate your favorite teacher during May 2-20 and they will be entered for a chance to win $1,000. Up to 150 teachers across the country will be named winners.
The nomination process is easy. Grab the whole family and together record a short 10-20 second video thanking a teacher for their support during this difficult school year. Be sure to be specific about why your teacher is special.
Next, visit http://bit.ly/ThankATeacher150 or text TEACHER to 797979. You'll receive instructions about how to easily upload your video for consideration.
That's it! The more your video is engaged with, the better chance your teacher will have of walking away with the $1,000. So be sure to share your video on your social networks and invite your friends to participate.
Toyota and the National Center for Families Learning (NCFL) are so grateful for our many amazing educators across the country, and we thank you for showing them your appreciation!