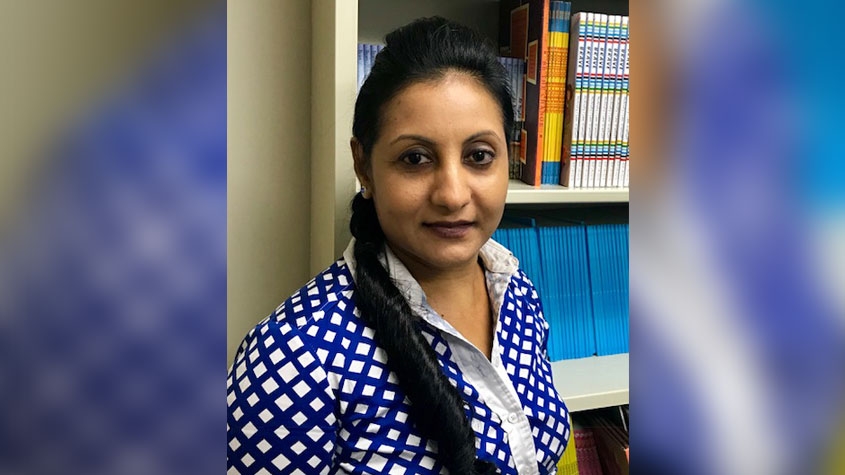 Student Success - Mala
23rd July, 2018
Literacy Partners High School Equivalency (HSE) student Mala says "If you know you want to achieve something in life, for your future, get to school and focus."
And for Mala, 43, who was born in Trinidad and Tobago and moved with her two children to New York City in 1999, that meant ensuring her kids had every opportunity to succeed in school and go on to college.
As a single mom raising Tia, now 24 and Nicholas, now 23, Mala went to extraordinary lengths to ensure they had what they needed, did well in school, and went to college. She made sure they ate, even if she sometimes did not. She ensured they had what they needed for school. And she did all of this on a salary made from working for 16 years at Champ's Gourmet Deli in New York City.
Mala achieved her life dream. Today, Tia and Nicholas are enrolled in college. Tia is at the Fashion Institute of Technology (FIT) studying fashion design (Class of 2019) and Nicholas is at City Tech College, studying engineering (Class of 2020). When Mala needed to have knee surgery, which made her deli job temporarily impossible, she was encouraged to finally go back to school herself.
Mala dropped out of school at age 11 in her home country. After her mother left home when Mala was 2, she was largely raised by her sister who made sure she went to school. However, when her sister left home to get married (when Mala was 11), there was no one to ensure she continued, or to pay the school costs. At age 24, Mala uprooted her family to move to New York to make a better life for her children – to give them every opportunity for a bright future.

And for close to 20 years, she did just that: her children are now both enrolled in college, and Mala had made up her mind – she wanted her high school diploma. She wanted this credential to have better access to higher paying and more stable work, and so that when people asked her about it, she could tell them it was a credential she had. Mala enrolled in Literacy Partners HSE classes to work toward her goal.
Mala says "nothing is hard once I make my mind up. I push myself and I can do it." Mala's favorite subject is math. "I was always good at it. I get excited for it." And she credits her teacher with having patience and kindness that makes the class work for everyone.
Mala is hoping to pass her exams to achieve her GED this year. After that, she would like to pursue office work – or maybe something else. She's not sure. She is sure that she will achieve her GED. She's made up her mind. And after that, the sky is the limit. Mala achieved her dream for her children, and now with Literacy Partners, she is achieving her own dream.