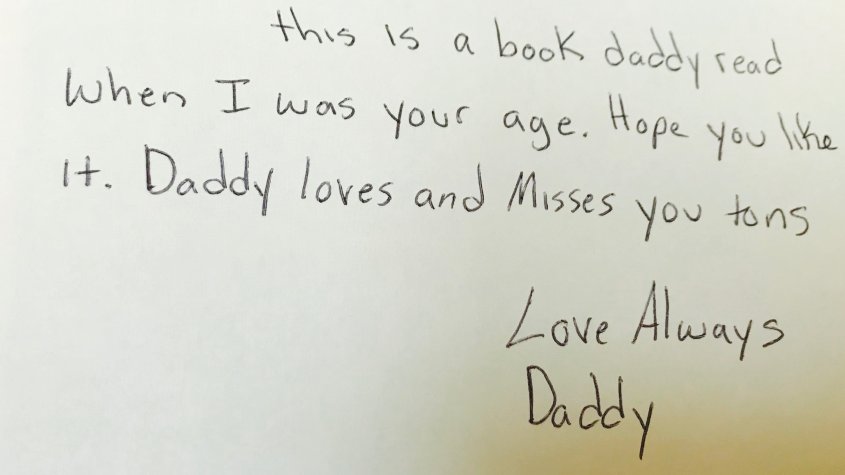 Children of Prison Inmates program connects families through books
18th April, 2019
Jon was incarcerated when his daughter was a baby. Through the Children's Literacy Foundation's "Children of Prison Inmates" program, Jon has received training on tips for sharing books with kids and new books for his daughter. He's been able to record himself reading stories and send them home to his daughter as well. "My daughter knows me and has connected on many levels with me because of this wonderful program," said Jon. "The program has afforded me something that no amount of thanks can ever emphasize, that being a bond with my child where one would have never been possible otherwise."

The Children's Literacy Foundation program aims to strengthen the bond between incarcerated parents with their children (and grandchildren, nieces, and nephews), provide high-quality reading materials to at-risk children, and inspire a love of reading and writing among low-income and at-risk children.

At each seminar on the importance of reading with young children, participating inmates get to choose new books to send home to their kids, grandkids, or nieces and nephews. Inmates write personal notes in the books and send them home to the kids in their lives. Many inmates select books they loved as a child, or choose books based on their children's interests. These books and recordings give them something to bond over and discuss during visits and phone calls. There is always a wide variety of new, high-quality books to choose from, so that participants can find the perfect book for each of their children.

"Your program has given me something as precious as freedom," said Jon. "It has connected a little girl with her father and created a bond that will last a lifetime."
***Written by Erika Nichols-Frazer, The Children's Literacy Foundation (Waterbury Center, VT)